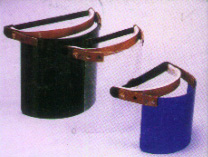 Kalzem Standard Face Shield

Face shield with adjustable headband, visor supported by vulcanized fibre/PVC strip with cushioned sweatband and brass fly wings. Sizes: 6" * 9", 9" * 9", 9" * 12" Available in Clear, Blue and Green visor.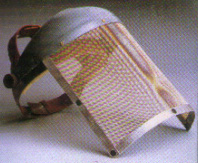 Kalzem Wire Mesh Face Guard

Protections against sharp pieces, smallest particles of glass, molten metal, stones and heat glare. Wire screen of stainless steel 24 mesh to keep out the smallest part more effectively. Available in standard width/length. Rugged crown and floating suspension headgear Confirms to IS - 8521 part II. Useful in glass bottling plants - Soft drinks, beverage, milk, sauces, pickles, semi-liquid food stuffs and chemicals etc. and glass manufacturing plants, forging and foundry industries and heat treatment plants etc.